7 Seller Tips How to Sell Faster and for More Money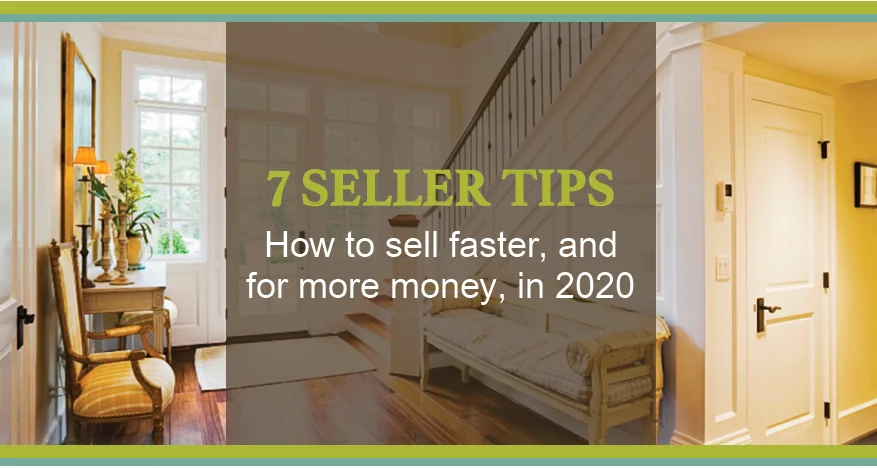 #1 Stage your home so buyers are ready to move in
Buyers will have an emotional response of some kind when they see your home for the first time.
The feeling you want to leave them with is, "This could be my home."
Achieve this by making your home's exterior stand out, and by staging the interior.
Power wash the outside of your home and make sure the windows are washed too.
Keep your driveway and sidewalks clear and your house well lit at night so buyers can easily spot the property and make it to the front door.
Consider painting your front door a cheery color and spruce up the landscaping so your home really stands out.
Remove personal mementos like personal photos, memorabilia and knickknacks that clutter shelves or countertops so buyers are distracted by your decor or personal taste.
Hire a professional cleaning company to come once weekly during the selling process.
Open all the window treatments during the day to make sure your home is as well lit as possible. If showing at night, and plenty of floor lamps or desk lamps to make your home look warm and inviting.
Complete the Contact form to receive access to the other 6 tips:
For immediate assistance call Glenn now on his cell phone: 813-610-4684
7 seller tips - how to sell for more monry